Model Fonts
The Alpha Pixel Model Font system is designed to give you the best of everything when working with 3D type in Cinema 4D. You get perfect edge flow combined with a plugin system that will let you easily customize the look of your type in ways no other system can. Brains and Beauty all in one package!
Model Fonts Core Features
Professionally modeled fonts
Upper case, lower case, and special characters included with each font
Instantly generate your message
Simple and powerful plugin interface
Intuitive type adjustments in the viewport
Customize the look and feel of your type
Bake the results in one click
Growing font selection
Plugin included with every font purchase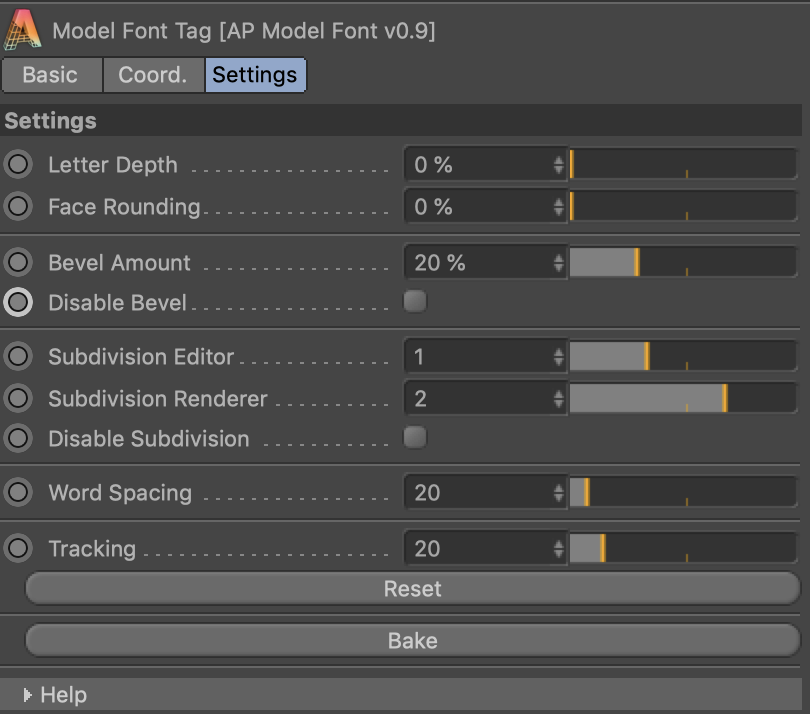 EDGE FLOW
Each font has been hand modeled with the users needs in mind.
Bend, twist, and squish your fonts

to your hearts desire!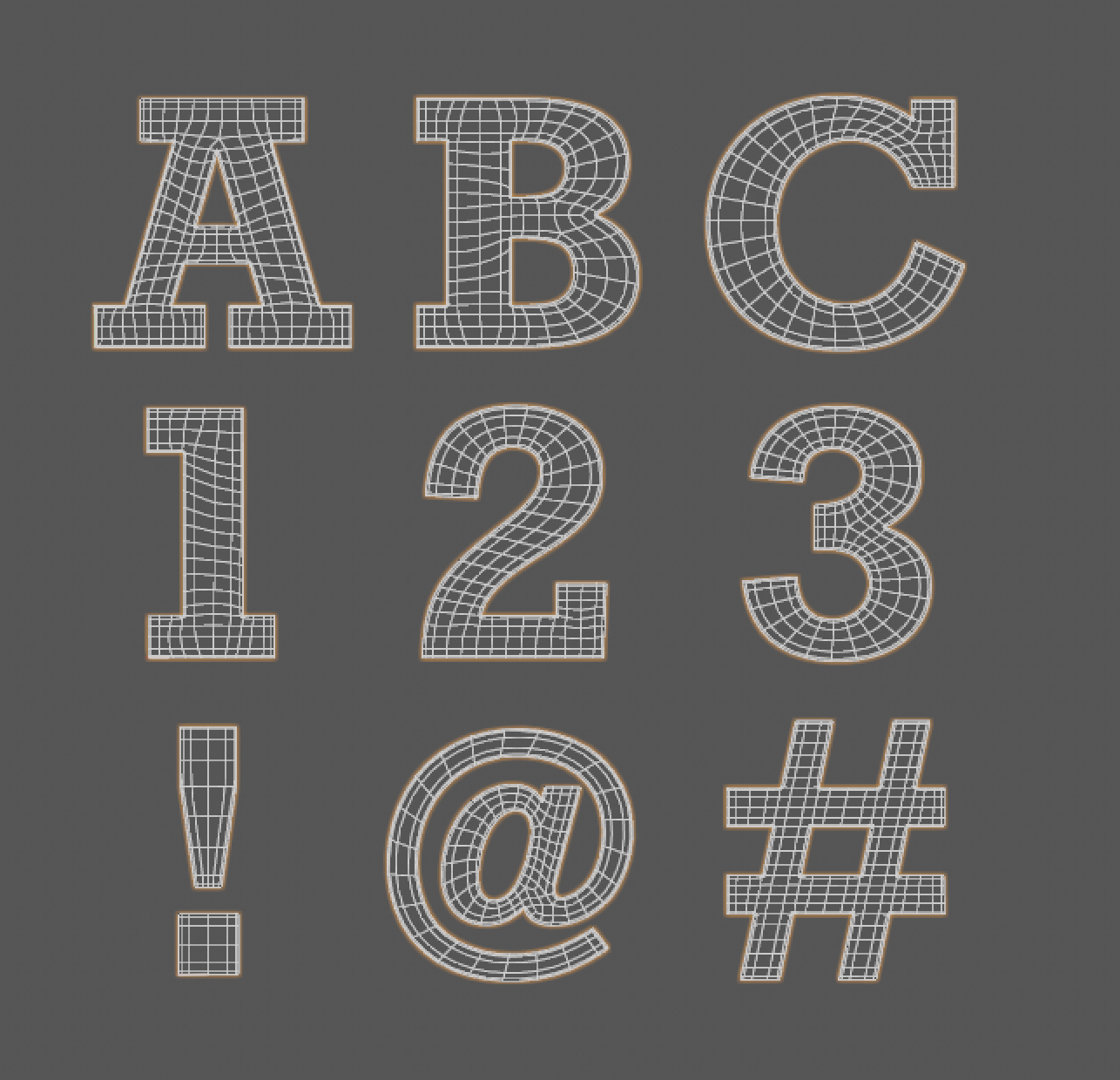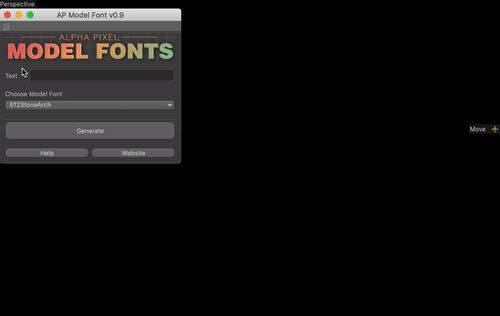 INSTANT TYPE
The inital plugin menu lets users input their message and choose a font from the dropdown menu to
instantly generate font geometry

ready for tweaking.
Kern, Track, Scale
Once your type is generated you can customize your look by adjusting the kerning and individual letter scale
right in the viewport

. Then adjust the overal tracking in on the tag plugin.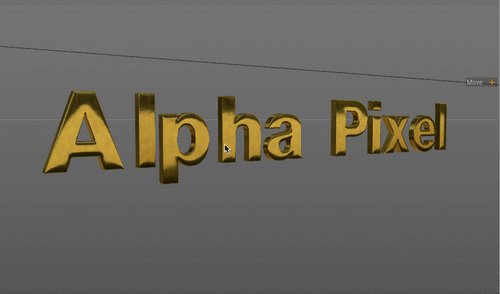 Customize it all!
In addition to standard font adjustments you can customize your fonts
Bevel and Face Rounding

to catch the most reflections from your environment while

Subdivision and Thickness

controls will give you the geometry you need for ideal deformations.
Bake The Results!
For even more versitility you can
bake your letters

down into individual polygon objects in one click to be used anywhere within Cinema 4D.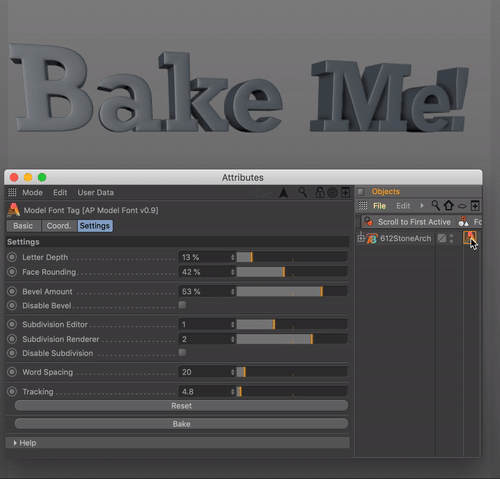 612 SANS NEUE
(Numbers and Special Characters Included)

612 STONE ARCH
(Numbers and Special Characters Included)
More Fonts Coming Soon!
Model Fonts Overview Video