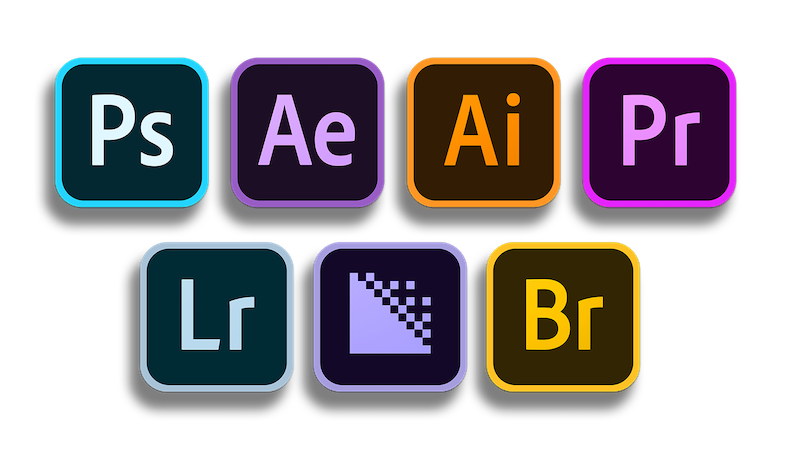 Due to popular demand after releasing Icon Versions for Cinema 4D I have created icon version for popular apps from Adobe. Adobe products, like C4D, are one's that can benefit from keeping an older version or two around for compatiblity with clients or plugins. Now you will never be confused as to which version you are clicking on!

We've got icons from 2014 current 2020. The Adobe 2020 Icons are ALL rounded like the photoshop one. Download the icons for Free in the freebie sections. There is a separate folder for Windows(.ico) and Mac(.icns) icons.
Icons are for these Adobe products:
After Effects
Photoshop
Illustrator
Premiere Pro
Media Encoder
Bridge
Lightroom
To Install on Windows:
Make a shortcut of your Cinema4d.exe file.
Right Click > Properties.
Under the Shortcut Tab you will see a "Change Icon" button.
Then select "Browse" and find the .ico icon that matches your version.
Now you can Drag your shortcut into your dock and delete the original.
To Install on Mac:
Find your Cinema4D App Icon.
Right click and "Get Info".
You will see the Cinema4D icon in the upper right. Drag the new .icns icon on top of it and it will change automatically.
Now just drag into your dock.