Subscribe to the channel for updates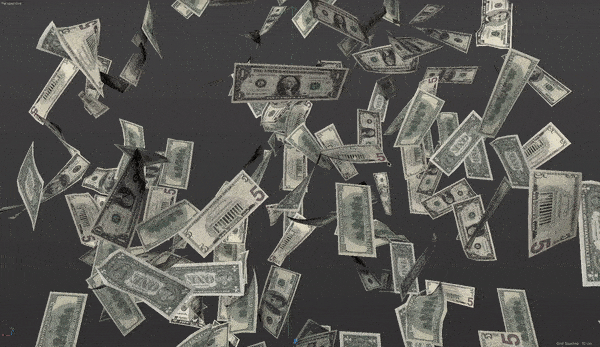 This tutorial will show you the only guaranteed way to make money as a 3D artist:) In this tutorial, we take a look at shooting money out of an emitter and explore the dynamics that go along with it inside Cinema 4D.

Soft body objects have come a long way in terms of speed and flexibility. This has allowed us to create setups that duplicate hundreds or thousands of soft body objects from an emitter and to even interact with each other and forces like gravity and turbulence. This setup could be used to make anything that has a paper-like structure such as confetti, photographs, etc. We still need to be mindful of the object segments as they can multiply quickly or cause dynamic explosions(which are hilarious).
Head over to the freebie downloads and take a look at the scene for yourself and play around!