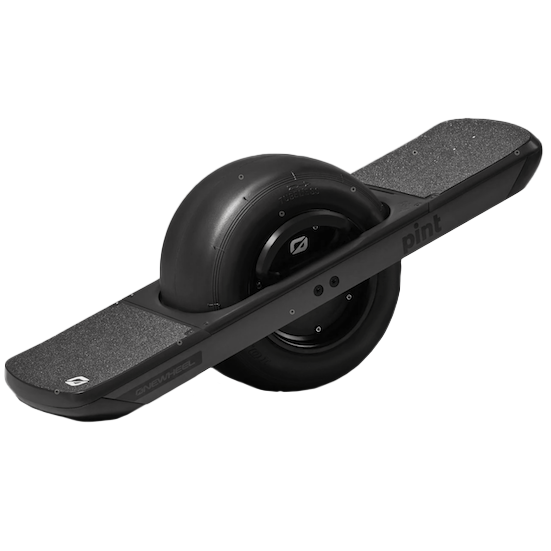 WHAT IS IT AND WHY IS IT GOOD?
First and foremost I want to stress that I am not an affiliate for this company, I just love the hell out of this thing! The One Wheel by Future Motion is pretty self-explanatory, it's a transportation device with only one wheel! Of course, it's actually much more than that, it's an electric self-balancing skateboard that gets me as close to my fantasy of owning a Marty McFly Hoverboard as I can get right now. It feels like a combination of a skateboard, snowboard and surfboard. Let's dive in a bit more and see what it's all about.
More Than Meets The Eye
The one wheel is packed with features beyond its sleek, compact look. First, unlike an electric skateboard, it is tilt-based. That means you lean forward to accelerate and lean back to slow down and even stop. It has regenerative braking, meaning it charges itself as it slows down. If you have a number of declines in your path you may get a bit more distance out of the board! It has a headlight built into the front and a tail light built into the back. It has a handle on the side for easy pickup, although you won't want to carry it for long because it's fairly heavy at 23 pounds. It has a 6-8 mile range and can travel at 16mph although I've pushed it faster which is not recommended! The board will "Pushback" when it thinks you need to slow down. Based on which mode you have it in it will push back sooner. Pushback is essentially the board forcing you to slow down by tilting itself backward. It will also do this if you are low on battery power and there is a nice little LED indicator on top to show you where your battery is at along with being more accurately visible in the app. The app lets you have full control over the one wheel by setting it to 1 of 4 preset modes or creating your own balancing speed, pushback, and general handling. You can also set things like "easy stop" mode, activate the headlights and brake lights, as well as see stats like how far you've gone, and even see where other one-wheelers are in the area.
Strong
When you buy something this expensive you want to protect it like it's glass but don't be too concerned here. Sure the One Wheel can take some cosmetic damage pretty easily(which can be avoided) but don't count on this thing breaking down after a hard drop. I've seen a video of this taking some serious falls. I've had to jump off of it causing it to fall several feet to a hard surface numerous times and it doesn't skip a beat. It also handles very well in wet conditions although I wouldn't recommend riding in water for long periods of time. Keep in mind this is the smaller model too, its big brother, the XR, is even tougher(and twice as expensive). Another thing to note is how much incline they can take. I wasn't able to find an official spec on it but it can take a good 30+ degree incline depending on your weight, it's very impressive.
Portable
Given the size of the One Wheel Pint it's easy to take with you or keep in a trunk. It comes in especially handy if you want to cruise downtown letting you utilize sidewalks, parks, or any terrain a bike could go while avoiding looking for parking. And when you get to your destination you just pick it up and walk in with it. The charge time on the stock charger is an hour and a half from dead to fully charged but if you get the ultra charger you can cut that time in half meaning just a short coffee break later and you can have another 6-8 miles. There are also special backpacks formed in the shape of the board that make walking around with it more convenient.
Customizable
There are also several attachments you can get to not only protect your one wheel from cosmetic damage but completely change its color scheme. I was less worried about protecting mine since I knew it was going to get beat up one way or another. But there are three things I would highly recommend getting if you do purchase. 1. The Fender, the first time you go through a puddle you will wish you had it because your back leg will be soaked from water. 2. Mag Handle, the stock One Wheel does come with a handle but the Mag Handle Pro offers a rubber grip that makes holding it much more comfortable. If you ever lose power and need to carry it you will be glad you have it. 3. Ultra Charger, this was mentioned earlier that it allows you to charge your one wheel in half the time. If you're trying to get somewhere quick and have and lose power or just trying to keep the fun alive you will want this!
Final Verdict
If it isn't clear, I love this thing and I love telling people about it. It does have a bit of a learning curve but no more than a day or two before you're cruising the streets. Side story, I actually got pulled over by police the first day I got mine. He wasn't sure if I should be riding on the road or the sidewalk being it had a motor, headlights, and brake lights. He ultimately decided on the sidewalk which is probably the right call being it only goes 16mph, however, it was late and no one was on this side road but me! Otherwise, I've never been hassled about it anywhere I bring it. Electric transportation is pretty well accepted these days and if you can shell out $900 for one I would highly recommend it. Also, they do have sales at certain points of the year for $100 off at times if you are patient. Again, not an affiliate, just a fanboy and I'd love to see support for them for creating something practical and fun this day in age!
Everyone! Recommended 5 years old and older though:)
If you have suggestions for similar products leave them in the comments!