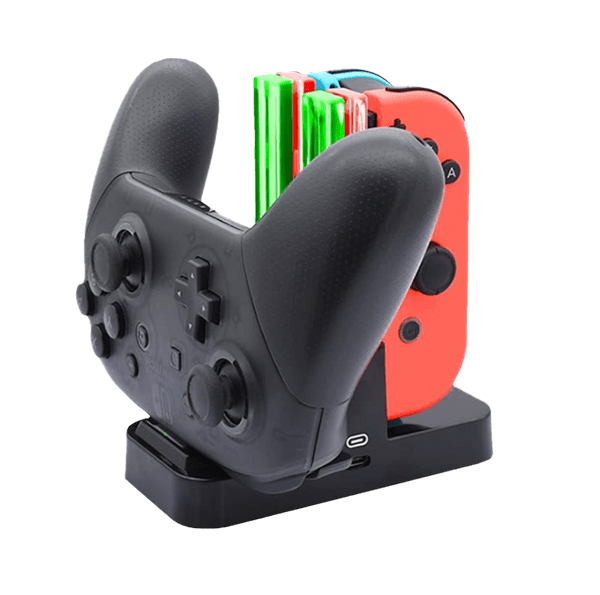 WHAT IS IT AND WHY IS IT GOOD?
When I purchased my Switch one of the first things I did was buy extra controllers as one of the main draws of the switch is local multiplayer games. I like to play with handheld controllers but some games require the move controllers so some may be left with a lot of things to charge. This dock by Fast Snail takes care of that by being able to charge 2 sets of joycons, the Pro Controller, which I love, or even the switch itself! Another small thing I always like on devices like this is an on/off switch. A simple thing a lot of peripheral forget. It also glows red when charging and green when charged letting you spot controllers that are ready from a distance.
Final Verdict
It's a simple but versatile charging device that anyone with more than one set of controllers should own!
Works with the Nintendo Switch, Switch Lite, Joycons, Pro Controller.