Topowire 1.2
Topowire is a spline generator plugin for creating wire connections that can be instantly turned into dynamic splines. You can create wires within a single mesh or use topowire to connect multiple elements together. No more headache of lining up spline dynamics and belt objects between your objects!
Distribute wire across a single object or multiples objects
Splines are ready to render instanly
Use the Falloff Effector to limit where you want your wires
Control wire thickness within the plugin
Apply Dynamics to splines at the click of a button
Easily adjust spline groupings and Y position of start and endpoints
Set limits on minimum and maximum wire length
Compatible with Cinema 4D R15 – 2024
WIRES EVERYWHERE!
You can use Topowire to generate splines on a single object or drop more objects in the hierarchy and connect them easily!
INSTANT DYNAMICS
Once you have your wires set you can click "Generate Dynamic Splines" to instantly make them dynamic. Now you just have to add the forces or collider objects you want to interact with your splines.
RENDER INSTANTLY
As soon as you make your object a child of the Topowire Generator you will be able to render and see the results. Use the plugin to adjust the thickness properties of the spline to get the look you want.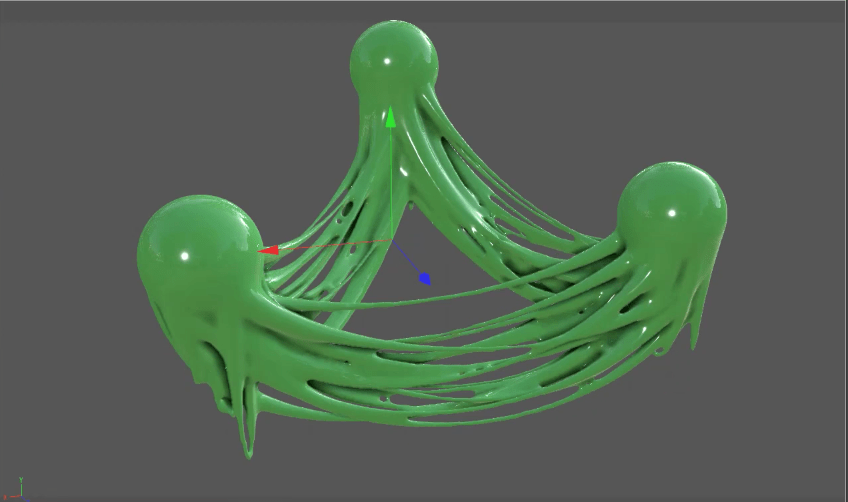 GET CREATIVE!
This can be used to make more then telephone lines! Get creative with R20s new Volume Mesher tools to create easy slime effects between your objects!
Stay connected with

TOPOWIRE

!
Compatible with Cinema 4D R15 – 2024